The New York Times ran photos and coverage of our distinctive architecture in August 2012, in a story about the innovative use of Cor-Ten steel cladding — they called the deep russet color look chic, rugged, and rusty.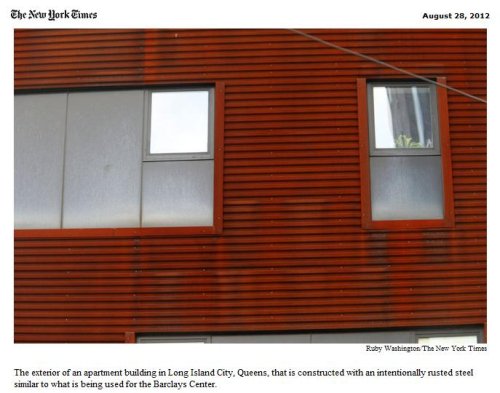 The New York Daily News covered East of East close-up, calling it "the best building in the neighborhood" and "the most important new building in the borough" of Queens. See the review
Featured in the New York Post's Long Island City survey by real estate reporter Max Gross
Curbed has written favorably about East of East's distinctive architecture and features as early news about the project has been revealed. Read more here. "As for where LIC newbies should think about living…First up is East of East, the new upscale/artsy building that's also trying for a connection to the area's industrial roots."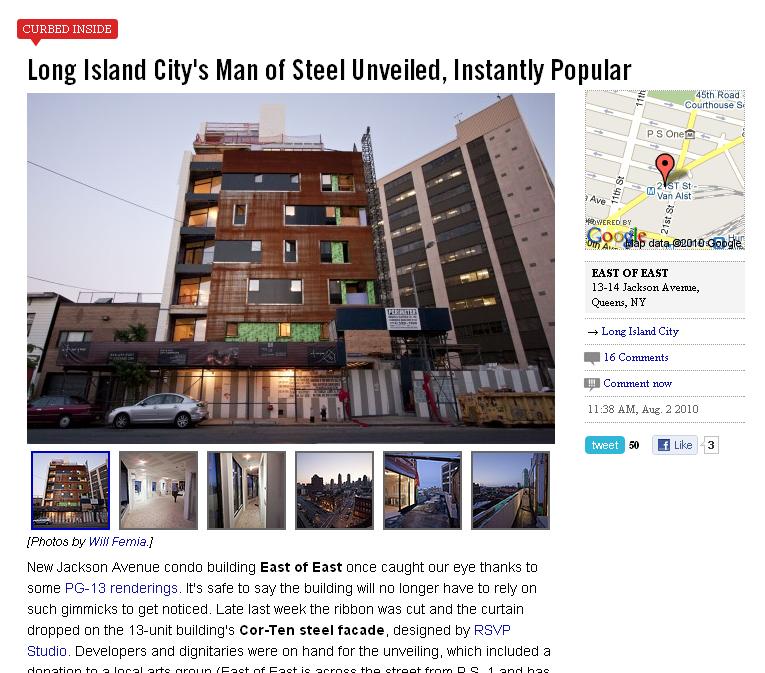 LICNYC has covered the planning and construction at East of East extensively. See their entire coverage here.
LIqCity has been following the "quality steel beam construction" for some time. More of their coverage
The architects — RSVP Studio — in recent coverage in the New York Times and Architect Magazine.
East of East is "breaking the mold" says Metro